Shipton Street Gallery is a small and unique gallery placed in the heart of the art world of East London. Based in the living room of the owners house, the gallery space is fast developing a reputation for pioneering challenging new work and 'break-through' exhibitors. 
Although small in size there is an amazing intimacy and community spirit that brings the gallery to life, connecting viewers to the artists exhibited within.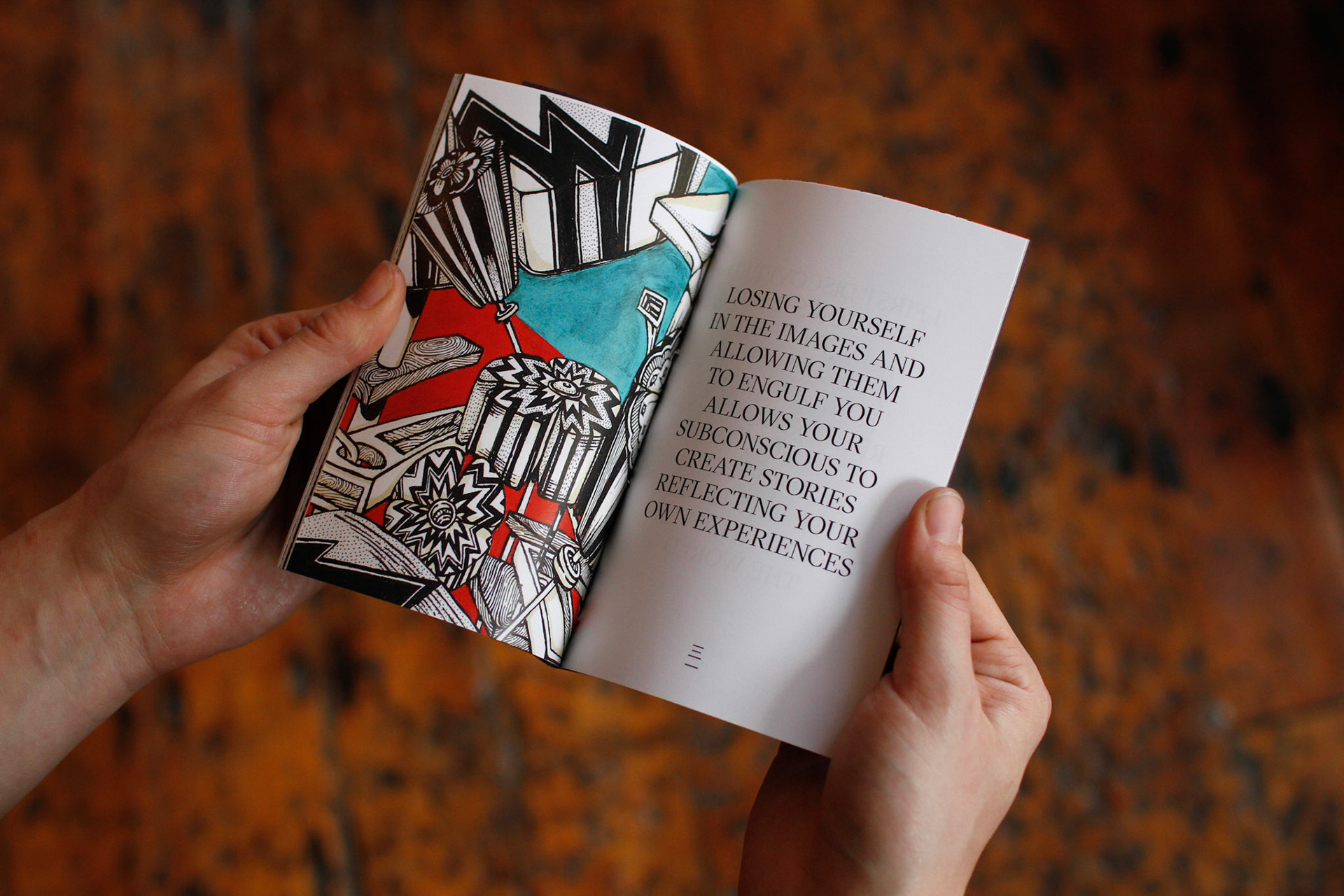 Working on a small budget we developed a cover design universal to all the exhibitions at Shipton Street Gallery. The fold around nature makes the book very intimate so the user has to peer around and explore the publication as if they are in the exhibition space. Each publication gets its own flair such as the type of binding, we used a custom design Japanese stab-stitch based on the artist's 3D sculptures for Mieko's publication, the colour of the outer cover and inner cover are also specific to each exhibition.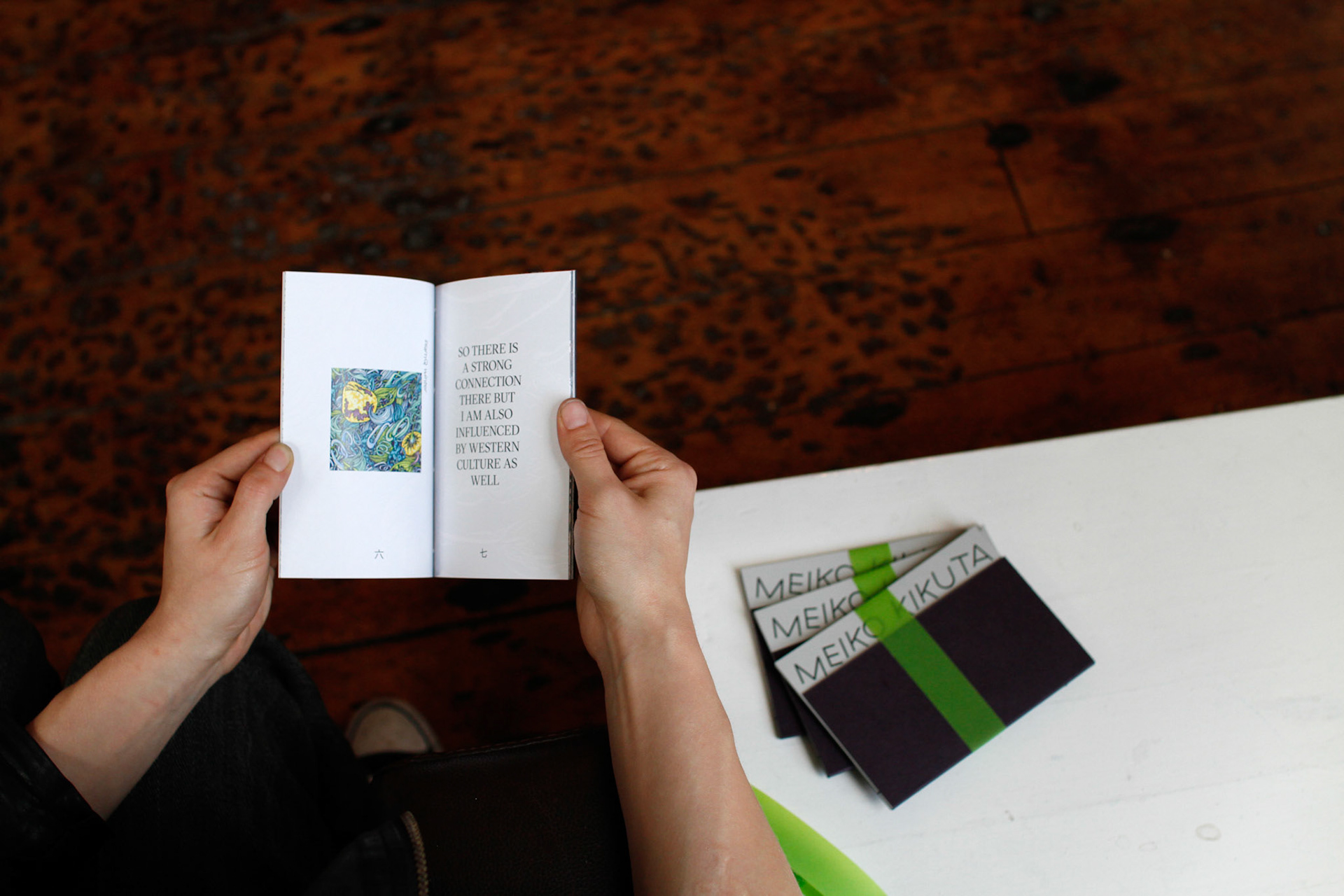 In collaboration with Vladimir Gheorghe & Danny Alvis-Cole.