Project commissioned by Matches Fashion for their Christmas window displays across four London stores.
All the paper animals were custom built with a timber skeleton and cardboard body. The finishing details and fur were all hand cut and placed. The full set consisted of three wolves, an owl and two stags.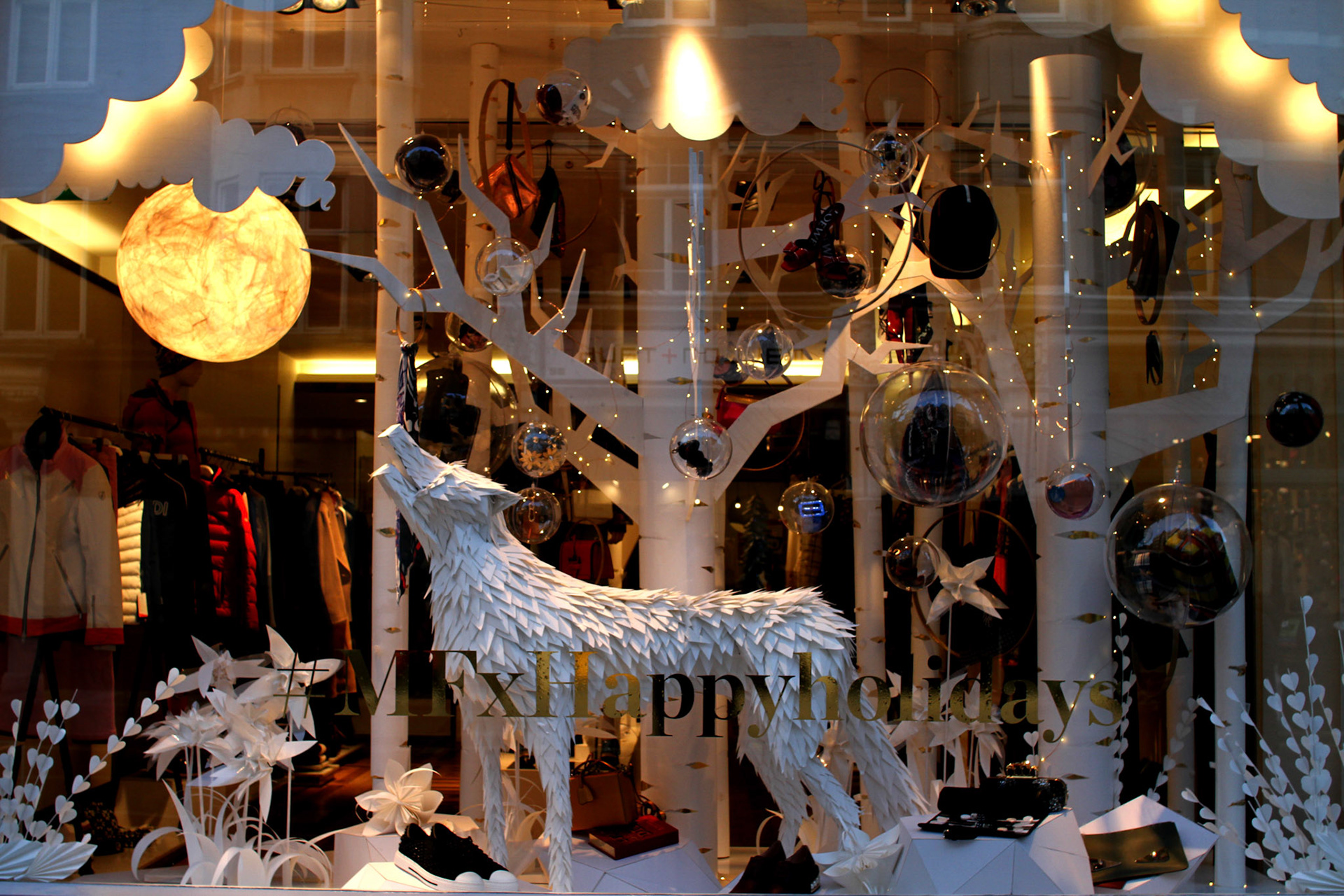 Trees and other detailing decorations are a mix of CNC cut illustrator files and hand crafted paper work.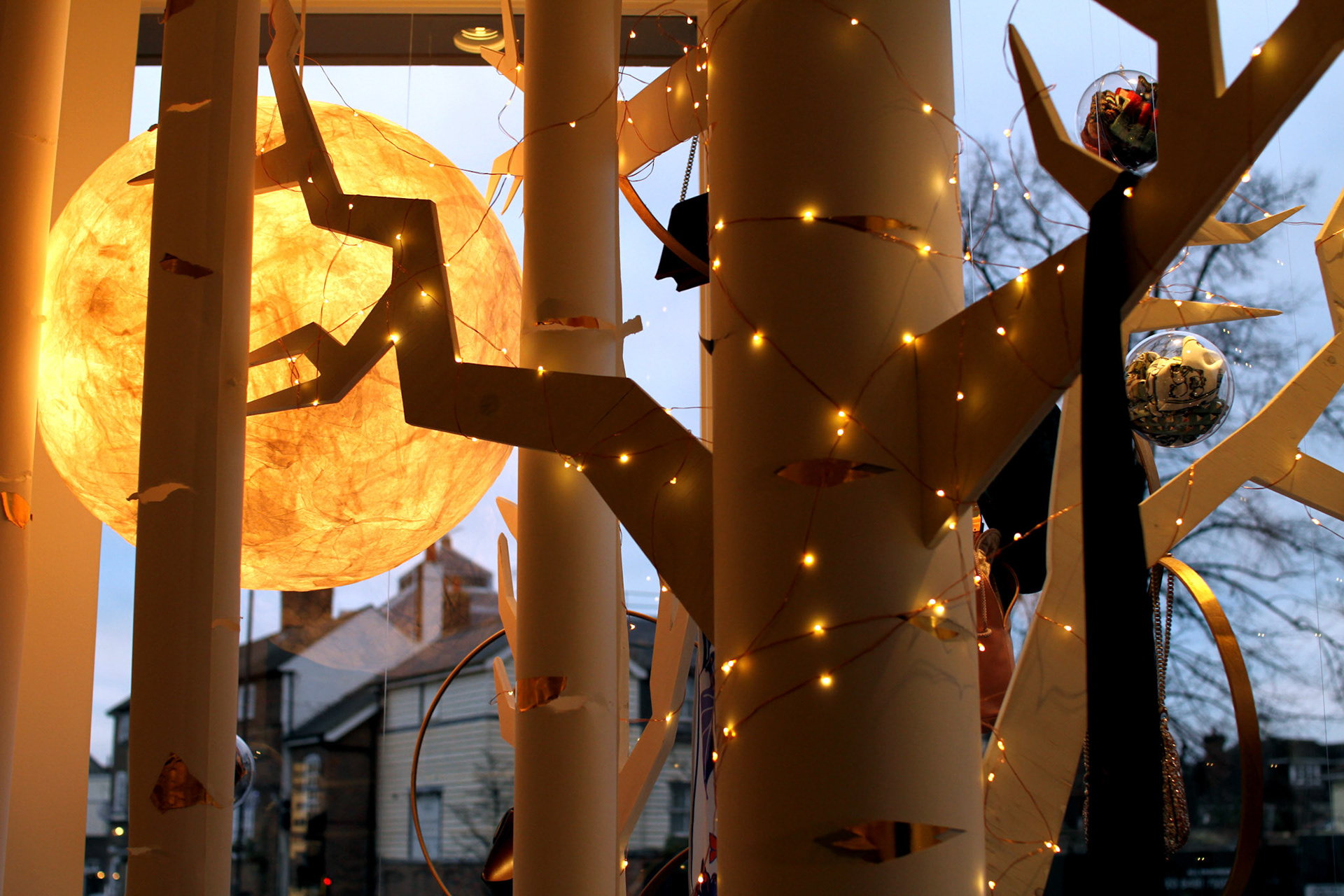 The install involved working alongside Matches in-store styling department, wiring multiple lighting systems, art directing the sets and tweaking designs for any last minute changes.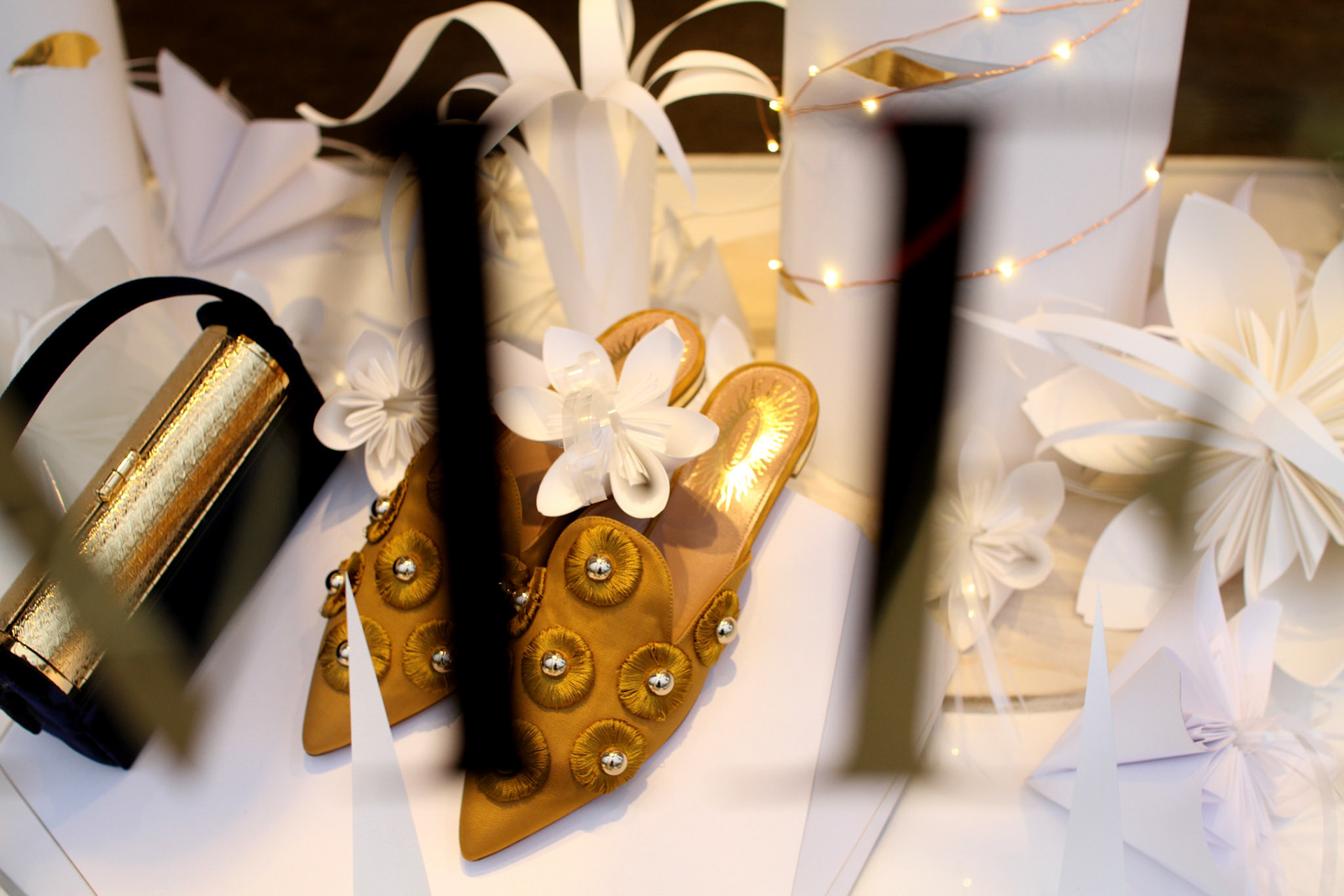 Art Director: Emma Rios
Build, Design & Install team: Rowan Minkley, Paul Millhouse-Smith, Rob Nicoll, Iona Lupascu & Bente Brunia.
Photography: Danny Alvis-Cole.