With an average of 17 cyclists killed and over 900 cyclists injured in hit-and-run incidents a year in London something needs to be done to protect them.

The biggest threat to cyclists remains freight vehicles, involved in more than 4 out of 10 incidents, with over half turning left at the time of the crash
– TFL June 2013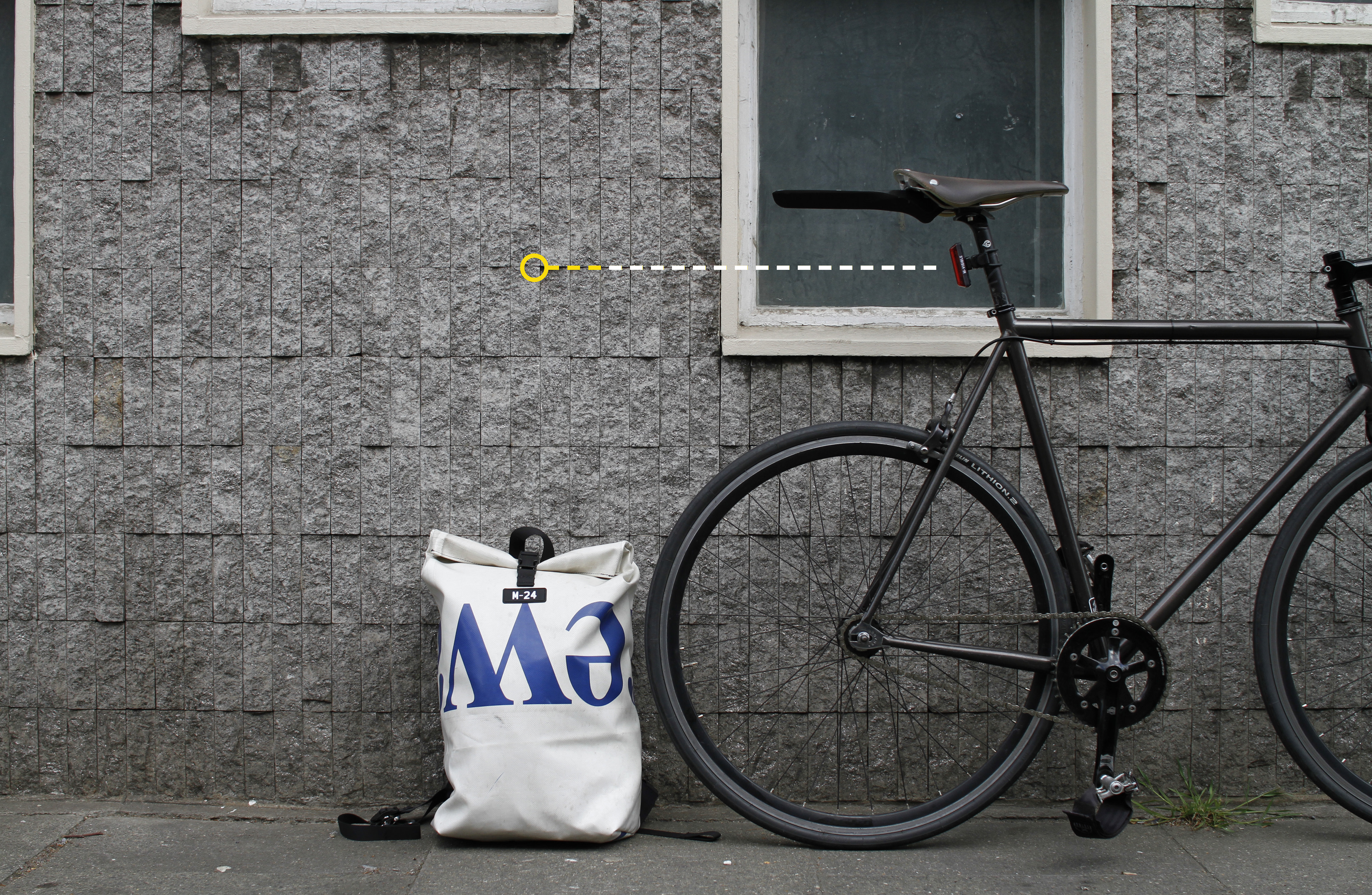 M-Visible is a new product line prototype looking to create a better connected relationship between cyclists and other road users through the use of smart lights.

Built into each light is an active RFID chip, when a cyclist approaches a truck or large vehicle the driver is sent a warning signal allowing them to be aware there is a cyclists alongside the vehicle. 
The drivers have a receiver with warning lights embedded into their dashboard, so when a cyclist is within 10 metres they are informed if they are approaching on the right or left hand side of the vehicle. This simple warning system should reduce stress for drivers in city centres and help build a safety network between cyclists and large vehicles.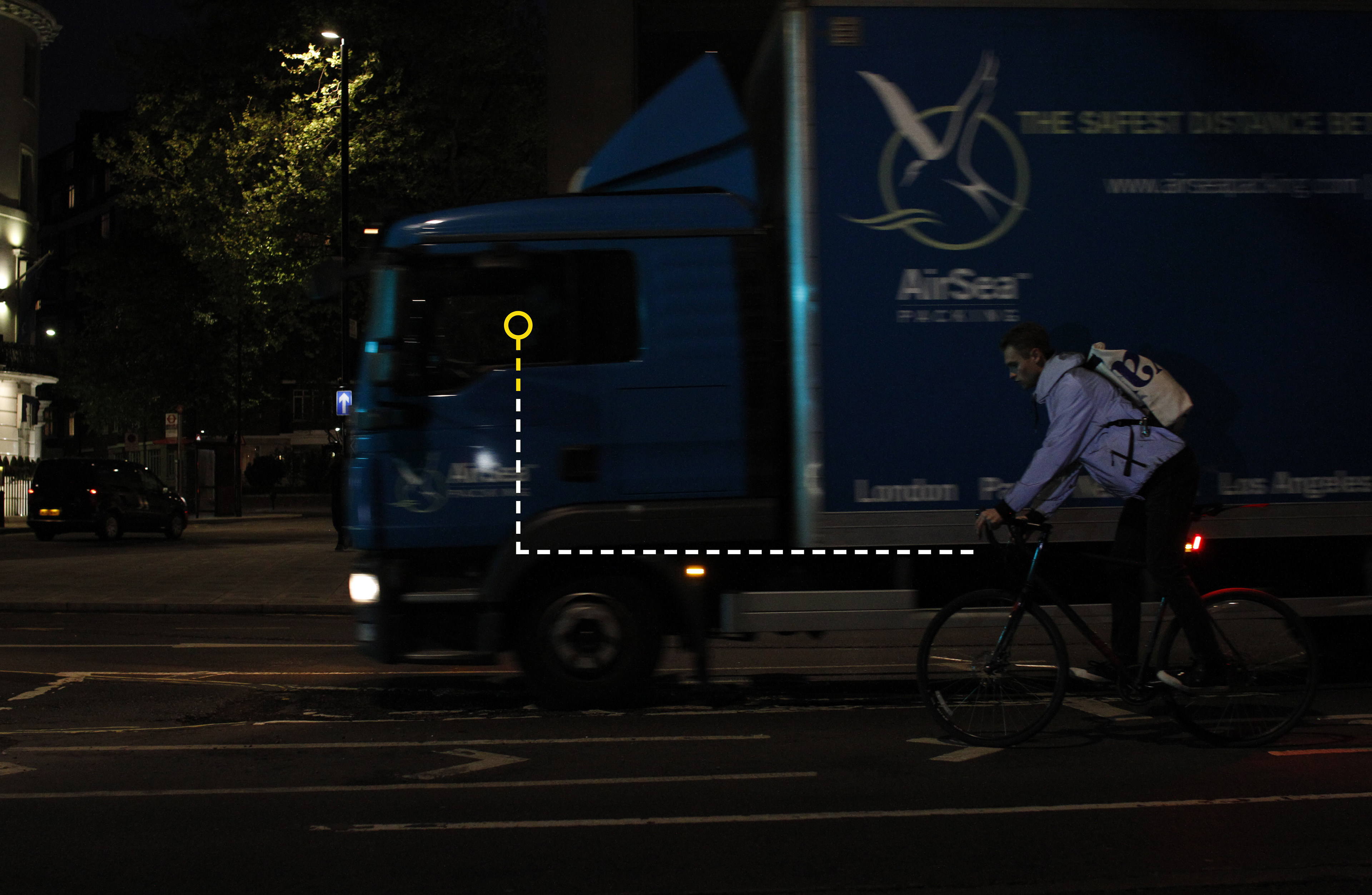 Alongside the RFID tags, an app for M-Visible allows all road users to tag dangerous junctions, pot holes and other road hazards. The phones inbuilt GPS will alert cyclists and drivers when they are approaching a dangerous junction, helping prevent future accidents.
The use of RFID chips could prevent hit and run incidents as the offending driver is tagged and can be located post incident.