An awareness campaign for air pollution in London, targeting the appalling pollution levels on the underground commuters are exposed to day after day.
Using wet wipes to remove pollution from their face, commuters can sign the petition on the packaging and send their pollution coated wet wipes to Sadiq Khan as a call to action.
The campaign was developed as part of 'Tools for Change: Air Pollution', a two day hack hosted by Makerversity.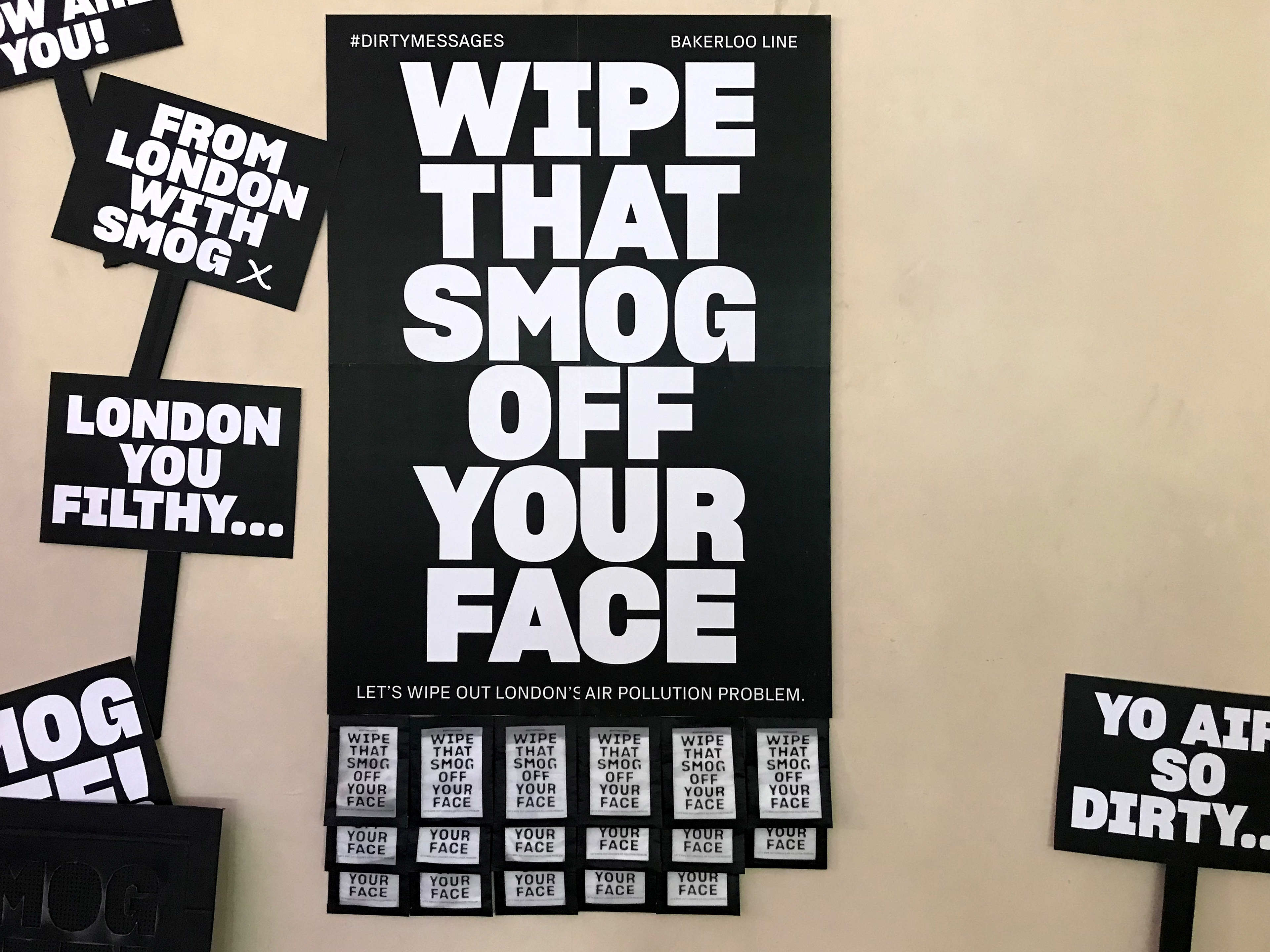 To promote the campaign as series of interactive typography posters are to be installed. A physical set use non-drying ink to collect PM2.5 over a period of time visually highlighting the pollution levels.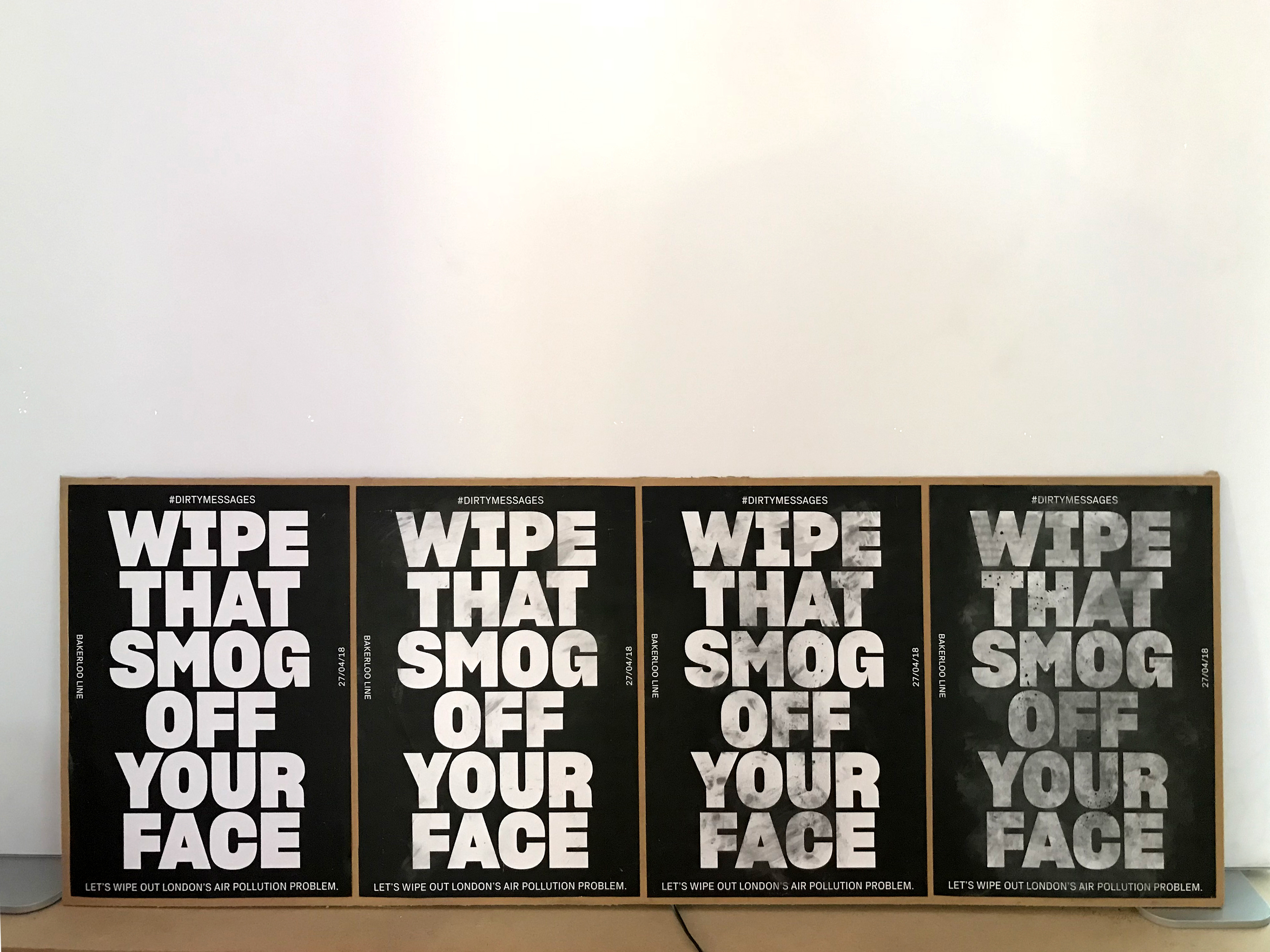 A second interactive set of posters will be digitally installed with live data altering the typography in relation to pollutant levels recorded.
The project was developed in collaboration with:
Jack Fancy, Jacob Boast, Sam McCormick & Stacie Woosley